A team of experienced experts
We are a Polish-German company that employs psychotherapists, practitioners of mindfulness and which promotes holistic approach to life. We cooperate with various specialties doctors, including psychiatrists, neurologists, allergists and oncologists.
Our therapeutic programs have been developed by experts: medical doctors, neurologists and psychologists, musicians and sound engineers drawing on their many years of experience in working with patients using nighttime programs, including at the Charité clinic in Berlin.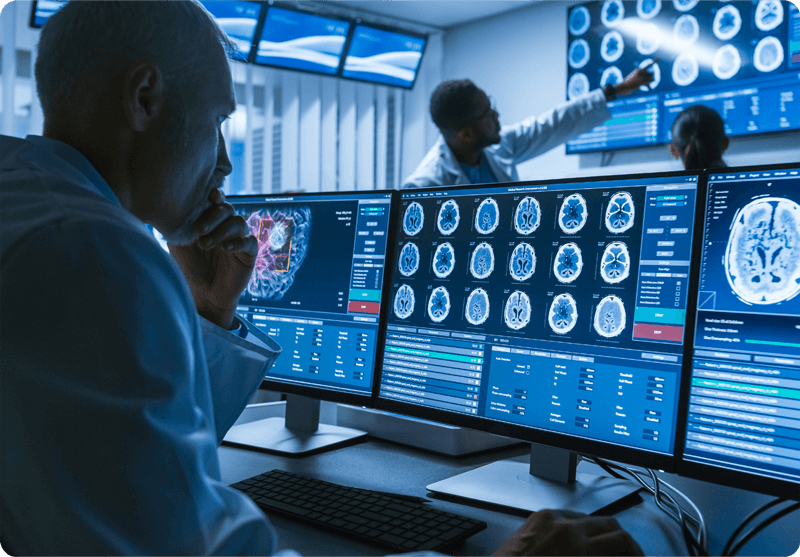 Our method
In our work, we rely on the words of the Nobel laureate Albert Schweitzer, who said:
"Within every patient there resides a doctor, and we as physicians are at our best when we put our patients in touch with the doctor inside themselves".
This statement captures the core of our method of stimulating the body to heal itself. We developed it on the basis of work with patients and many years of research in the treatment of insomnia, depression and immune diseases. Royal Method supports the recovery process. Our programs are created with the utmost care, heart and concern to make them work as effectively as possible.
Our philosophy
In our therapeutic work, we rely on scientific truths about the human brain and the subconscious. The scientific world agrees with the statement that over ninety percent of diseases are psychosomatic, which means the psyche has a huge impact on our health. Often, a doctor who treats a disease deals with its symptoms only. Due to a different specialization, one does not reach its causes. Royal Method programs take into account what the traditional approach often does not have time for.
The power of subconscious
In Royal Method, the empowering, positive message reaches our subconscious. Why there? Because it is the key to health and well-being. We push fears and negative thoughts into the subconscious to create the patterns which we follow. The human subconscious mind is not related to logic, but works intuitively: first, it seeks to realize often repetitive thoughts which dominate our mind. That's how when we think about something intensely, the subconscious makes it happen. For example, people who fear and think about cancer very often develop it. That is why it is so important to direct your thinking and change your attitude on the subconscious level.