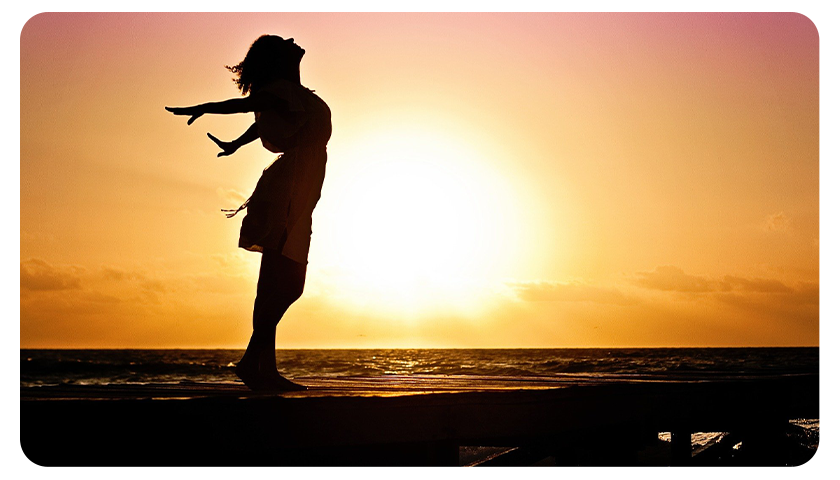 In our opinion, it is maintaining a favorable state in five spheres: the body, psyche (emotions), partnerships and other relationships, as well as in professional life (it also concerns financial security). It is important to maintain the harmony between those spheres. It is noteworthy that securing only one sphere does not guarantee success. However, when one piece of the puzzle works very well, it supports and helps to develop others.
For instance, financial success will not compensate poor health or a failed relationship, and perfect physical health is not a guarantee that we will find a loved one, but those are resources that we can count on. We should remember, however, that emotional liability or bad relations with the environment may have negative impact on ones health and also have a negative impact on ones professional career. So let's work on it.
Happiness and joy are the most important determinants of a healthy life. How can these be achieved? By establishing an appropriate internal dialogue, meditation, using night-time programs, affirmation and visualization, i.e. tools for working with the subconscious mind.